Kodály – Kurtág – Veress
Sonatas for cello & piano
Jean Guihen Queyras - Alexandre Tharaud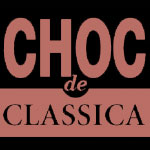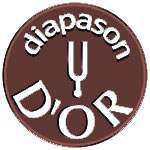 Kodály, Kurtág and Veress font partie des cinq grands noms de la musique moderne hongroise, ax côtés de Bartok et de Ligeti. A cet égard, ce disque brosse un parcours esthétique complet, de "père spirituel" Zoltán Kodály (dont la fameuse Sonate pour violoncelle seul parvient jusqu'au plus haute degré de liberté et d'inspiration, sans jamais renier ses origines) jusqu'à ses lointains émules.
Ce titre est paru pour la première fois en 2001.
Kodály, Kurtág and Veress are three of the five great names of modern Hungarian music, alongside Bartók and Ligeti. And this recording provides a representative survey of their output, from the "spiritual father" Zoltán Kodály whose famous Sonata for solo cello reaches the highest level of liberty and inspiration, without ever repudiating its origins) to his more recent successors.
This title was released for the first time in 2001.